Click To Help Kirby!

This stub is making Kirby hungry with its lack of substance.
This article or section is a stub. You can help the Heroes Wiki by expanding it!

What are you waiting for? GO!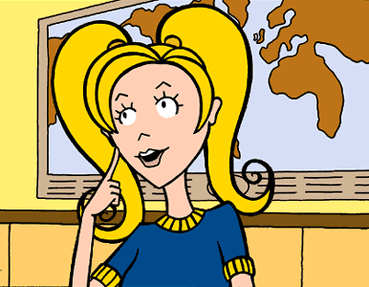 Brittany Taylor is a cute student at Lawndale High. Cheerleader. On/off again girlfriend of Kevin Thompson The stereotypical rich blonde cheerleader, Brittany is the second-dumbest kid at Lawndale (the first being her boyfriend). Has more than her share of moments of gullibility and is easily distracted. She does occasionally show idiot-savant moments, like when planning a complex and succesful paintball tactic. Brittany is never mean on purpose, but does show hidden feelings of revenge and insincerity, mostly towards Kevin. She usually imagines her future self as leaving him and becoming amazingly successful.
Voiced by: Janie Mertz
Community content is available under
CC-BY-SA
unless otherwise noted.