✔



Click To Help !

Whatever life holds in store for me, I will never forget these words: "With great power comes great responsibility."

Spider-Man has declared that this article is still under construction.
Please don't delete or edit this article yet because it may contrast with the original author's edits.
After I finish this article, the world will be saved!

✔



Click to help Kenshiro!

This scum Gen¹³
is really bothering Kenshiro!
IT MUST BE REWRITTEN OR ADDED TO!!
So sayeth the great god of Earthrealm Raiden:
or he will send lightning bolts to terminate you.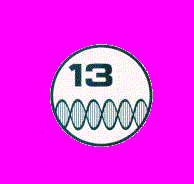 Gen¹³ is a team of teenage superheroes in the Wildstorm Universe. They are the 13th generation of Gen-Active experiments created by the Genesis project. Their original membership included Burnout, Fairchild, Freefall, Grunge, and Rainmaker. These are the children of their predecessors in Gen 12, also known as the military unit Team 7. John Lynch is their mentor, helping them escape from the government. Gen¹³ was created by Jim Lee and Brandon Choi, first appearing in Deathmate Black.
History
International Operations started "government internship" for gifted youths, taking place in an isolated training facility. Following the manifestation of Caitlin Fairchild's powers, she fled the complex with Roxy Spaulding, Grunge, Burnout, and Threshold in disguise. They were later joined by Sarah Rainmaker. The project was revealed to be a gathering of the gen-active progeny of Team 7.
Threshold tricked the group, sans Fairchild, to return to base to help free the other kids, but upon their return they were apprehended for further testing. With the help of Pitt and John Lynch, the kids finally escaped. The group retreated to La Jolla, California, and officially formed as the group Gen¹³. They opposed I.O. and their violent counterpart, DV8.
The team spent a lot of time delving into the past of Team 7 to learn more about themselves. Fairchild and Freefall learned they were half-sisters and Lynch was revealed to be Burnout's father. Also during this time, Freefall and Grunge began to date, while Rainmaker revealed herself to be bisexual.
The team was caught in an explosion of a six-megaton bomb and believed to be dead. Fairchild was the only survivor and mentored a new Gen¹³ team, effectively taking Lynch's role. However, this team existed in what is later revealed to be an alternate reality which was similar to the mainstream Wildstorm universe except for its point of divergence, the last issue of Gen¹³ volume 2. At the end of volume 3, the rest of the original Gen¹³ team was revealed to be alive and, after a little time-travel to avoid the detonation that "killed" them, the reunited group returned to the mainstream Wildstorm universe.
Gallery
Citation
[1] - Taken from Image Comics Wiki
Community content is available under
CC-BY-SA
unless otherwise noted.