The Night Nurses are a team from both Marvel Comics and the Marvel Cinematic Universe.
They are a special team of female medics dedicated to healing superheroes. Whenever a superhero is sick or injured, he or she calls the Night Nurses to get healed.
Due to the bizarre nature of the Marvel Universe and the Marvel Cinematic Universe, the Night Nurses have a vast knowledge of non-human physiologies and of magical, cosmic and extraterrestrial diseases and viruses.
The Night Nurses are, for the most part, pacifists, seeking only to heal and not to injure. However, they can handle themselves quite well in a fight.
The four Night Nurses are Dr. Christine Palmer, Dr. Claire Temple, Dr. Linda Carter and Dr. Georgia Jenkins.
Even though each of the four have at several times been referred to "the Night Nurse", the term refer to the four of them as a team, and not to one of them in particular.
The Night Nurses were created by Al Hartley and the late Stan Lee.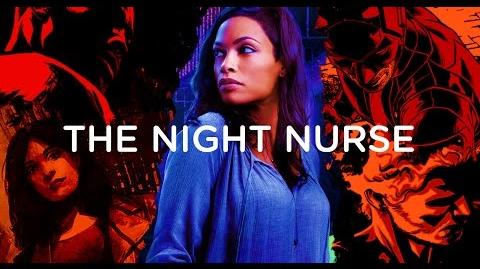 Community content is available under
CC-BY-SA
unless otherwise noted.