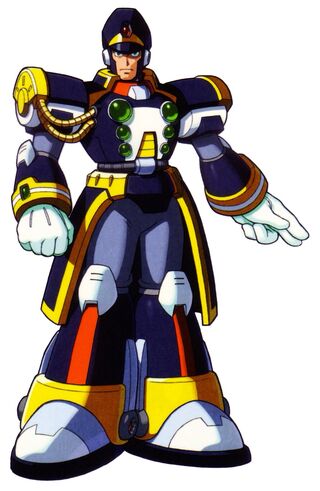 Signas (シグナス Shigunasu?) is the leader of the Maverick Hunters from Mega Man X5 and onward until Mega Man X8. He cares for both humans and Reploids, and is a tactical genius. He commands every Maverick Hunter mission.
When the previous commander of the Maverick Hunters resigned out of guilt for the casualties of the Repliforce War, Signas was chosen to take the reigns. The latest non-combat Reploid created with an incredibly precise CPU, Signas has gained the trust of the organization with his cool judgment and level-headed leadership.
Community content is available under
CC-BY-SA
unless otherwise noted.