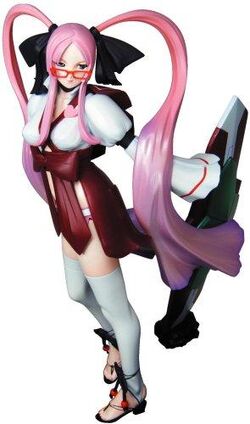 Tsunami is a heroine in the Koi no Iroha series. She is a maid and Iroha's rival.
History
Tsunami is a claims to be better than her in virtually every way. However, she meets Iroha's master by chance and is enchanted by her sincerity.
Despite her protest, she signs up to be his servant and is offended to see her rival there.
While she then ordered uses several tricks to influence her master's attention in her favor, but is undecided about which girl she prefers.
Personality
Tsunami is a prideful and manipulative woman who hides her true intentions with a coy and submissive visage. She relishes every asset she has over Iroha and is jealous of her rival's accomplishments. When she is not really busy planning her rival's downfall, she is actually a bit clumsy and easily embarrassed of any faults she has.
Heroes
Community content is available under
CC-BY-SA
unless otherwise noted.