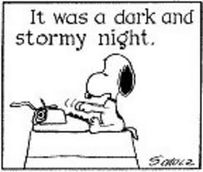 Hi, Welcome to my profile! You are welcome to contact me anytime, even if i'm not an admin here i'm taking the time to help out and cleanup pages. Also just to note that i'm mostly active on the Laff-a-Lympics wiki, if you would like to help me there, you're welcome too.
About Me
I am a user who wants to help out in anyway I can, I've been editing a lot of wikis since I made this account, helping a large amount grow in anyway I can. I am a Admin on a few wikis and i'm also the founder of some. I am usually editing pages for higher quality articles of cleaning up vandalism. Vandals are very bad users.
DONT FEED THE TROLLS!: As stated by the admins (and even being on the rules), do not speak to the trolls (this includes telling them to stop doing vandalism. As that's what they want you to do). Just go directly to an admin. and report the troll.
Cleanup pages
Keep in mind that I may make pages (even if I recreate with Admin permission), I would still try my best. (See Heroes Wiki:Rules for help or contact an Admin).
Pages on Watch
—Page's i'm watching, i'm working to cleanup the following pages and make them a higher standard of quality.—
—Note: After these pages are finished I will not remove them from this list, as I'm still watching them.—
Gallery
Communities I'm a Admin on
Community content is available under
CC-BY-SA
unless otherwise noted.