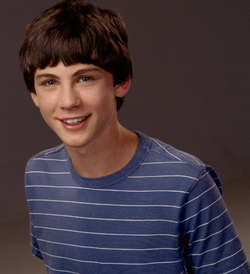 Hello everyone! So, I watched this movie of Hoot last-year, and I thought I can propose Roy Eberhardt just to see if he qualifies just like Stanley Yelnats IV. This guy will be the second character I will be proposing from both a novel and film.
WHAT'S THE WORK
Hoot is a 2002 mystery/suspense novel, that was created by Carl Hiaasen.
It focuses on a young kid named Roy Eberhardt who has moved so often he has lost track of how many times he has changed schools. After moving from Montana to Florida's Gulf Coast, he befriends Beatrice and her brother, Mullet Fingers. When they learn that a restaurant will be built where the owls live, the three decide to enlist the help of a local policeman to save the birds.
A new arrival named Roy makes two new friends and an enemy who joins in a effort to stop construction of a pancake house from destroying a colony of burrowing owls.
WHO IS HE? WHAT HAS HE DONE?
Roy Eberhardt is the main protagonist of the 2002 mystery and suspense novel Hoot and the movie title of the same name. He is a teenager who moved from Montana to Florida and made two new oddball friends, (Beatrice Leep and Mullet Fingers), who went on saving a couple of owls from a construction site.
At the beginning of both the book and film who has moved from his native Montana to Florida with his parents. He starts out having a hard time adapting to this new environment, but that changes when he catches sight of a mysterious running boy and learns that he cares for the animals in the woods.
ADMIRABLE STANDARDS/GOODNESS ZONE
He is shown to be kind, and helpful to people including his friends. He joins an effort to stop construction from destroying a colony of burrowing owls.
He is very kind and helpful to people.
He teamed up with Mullet Fingers and his feisty sister, Beatrice, Roy stands up to protect the owls
He joined the effort to stop the construction from destroying a colony of burrowing owls.
He protected the burrowing owls from being destroyed by the construction.
He, along with his friends, reveals to Delinko and the rest of the town that there are burrowing owls on the lot.
He helped managed to get the people to be quiet long enough for the owls to emerge.
CORRUPTING FACTORS
Well in the book, he accidentally broke Dana's nose while being bothered on the school bus, which was an accident, as it can't considered to be part of a corrupting factor. He also escaped from Officer Delinko, but this was only to help his friends from saving the burrowing owls.
VERDICT
Your choice, but I would go with yes for him.