✔



Click To Help !

Whatever life holds in store for me, I will never forget these words: "With great power comes great responsibility."

Spider-Man has declared that this article is still under construction.
Please don't delete or edit this article yet because it may contrast with the original author's edits.
After I finish this article, the world will be saved!



Click To Help Kirby!

This stub is making Kirby hungry with its lack of substance.
This article or section is a stub. You can help the Heroes Wiki by expanding it!

What are you waiting for? GO!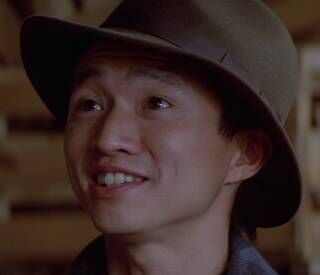 Wang Chi is the deuteragonist of the 1986 film, Big Trouble in Little China. He is played by Dennis Dun. He is Jack Burton's best friend and sidekick. He assists Jack throughout the entire movie, and battles Lo-Pan.
History
Jack Burton wins a bet with his restaurant owner friend Wang Chi. To make sure he follows through on payment, Jack accompanies him to the airport to pick up Wang's Chinese fiancée Miao Yin. A Chinese street gang, the Lords of Death, tries to kidnap another Chinese girl at the airport, who is being met by her friend Gracie Law, intending to sell her as a sex slave. After Jack intervenes, they take Miao Yin instead.
Jack and Wang track the Lords of Death to the back alleys of Chinatown, where they find a funeral procession that quickly erupts into a battle between the Chang Sing and Wing Kong, two ancient Chinese societies.
Community content is available under
CC-BY-SA
unless otherwise noted.